Tire tread depth measurement
With the help of etirechecker®, a product by our partner efleetcon, we offer integrated tire depth measurement!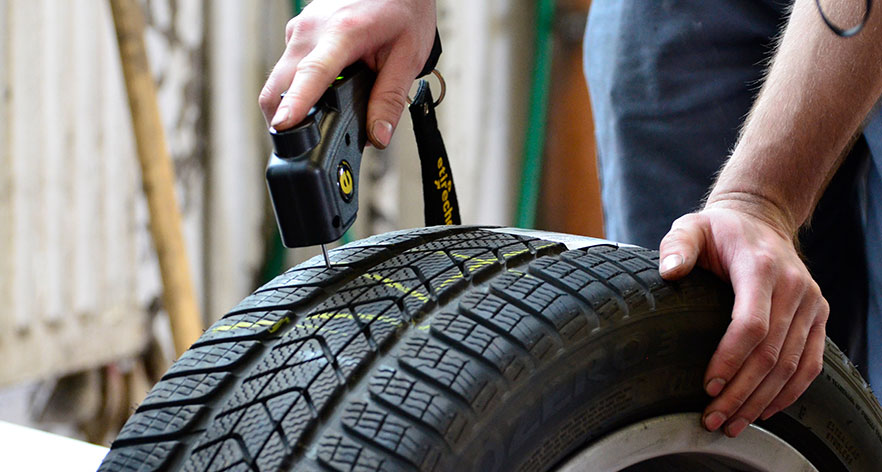 It's super simple: Just measure the tire tread depth with etirechecker®. Simply use the digital gauge to take multiple readings per tire. autoscan will automatically receive the measurements and display them. The lowest value is highlighted and stored in your system.
You don't even have to look at the display to record all tread depths:
A measurement is automatically detected by autoscan and will start the process
Sounds tell you that a measurement was successful
Simply navigate to the next tire with the arrow keys