Free template for shelf labeling with QR code
Easily create and print QR code labels for your warehouse with our Excel template!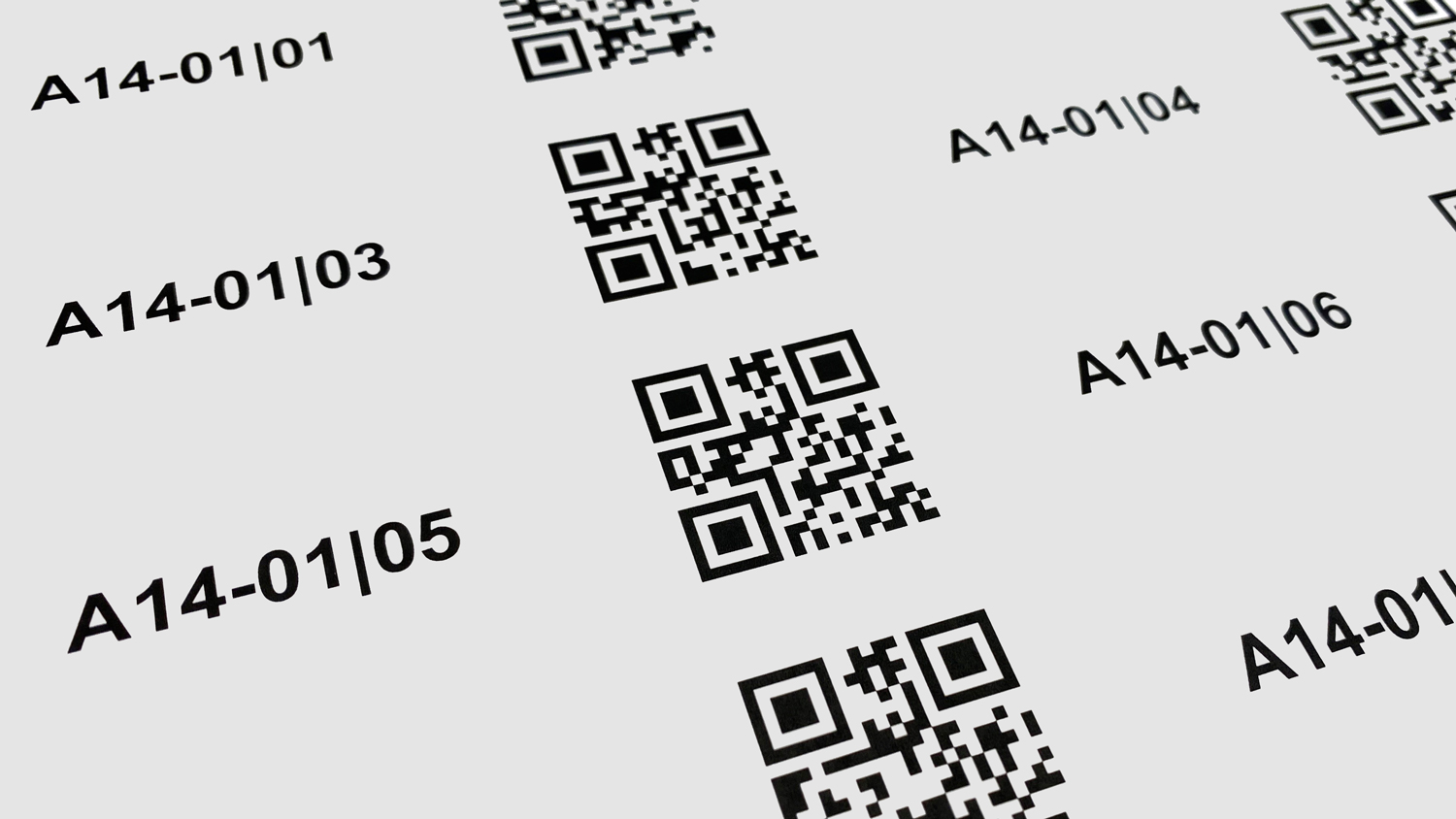 Our customers use our autoscan scanner solution to solve warehouse tasks quickly and efficiently. In order to use autoscan, they need barcodes or QR codes on their shelves.
Some time ago, we realized that our customers were struggling with a specific problem: how to create and print labels with QR codes?
So we created this helpful Excel template accessing a Google service to create QR codes which are then inserted into the printable labels of the Excel template.
Important notes for working with the template:
1. The template is designed for "Avery 3665" labels.
2. After downloading and before opening, please change the properties of the Excel file! Right-click on the file in the folder and open "Properties". Under the "General" tab, check the "Unblock" box in the "Security" section. This allows the template to access the Google service to create QR codes.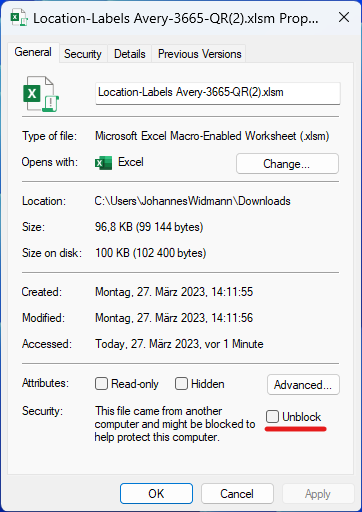 3. Open the Excel file and enter the shelf labels in the "Data" sheet. You will then find the printable labels with QR codes on the "Printout" sheet (it may take a little while for the QR codes to be generated!).
4. Note: The template includes 40 pages for printing. To avoid printing them all, please specify how many pages should be printed each time!
Download link for labels with QR codes
The Excel sheet can be found under the following link. We hope that it will make your life easier!
What is autoscan?
autoscan is a scanner solution for warehouses. We also like to say: The mobile workplace in your warehouse!
autoscan uses an Android app for modern handheld scanners. It automates a variety of processes along the entire process chain in the warehouse ― from incoming goods to picking, inventory count and much more!
Plus: autoscan seamlessly integrates into your ERP system, dealer management system (DMS) or warehouse management (WHM) system.
If you would like to learn more, simply contact us! You can reach us via email at hello@autoscan.app.
Or simply book an appointment online!