CHANGING TIRES MADE EASIER BY AUTOSCAN AND SOFT-WHEELER!
This year, tire season will be noticeably easier for some workshops: We have new features for soft-wheeler, our partner soft-nrg's tire solution!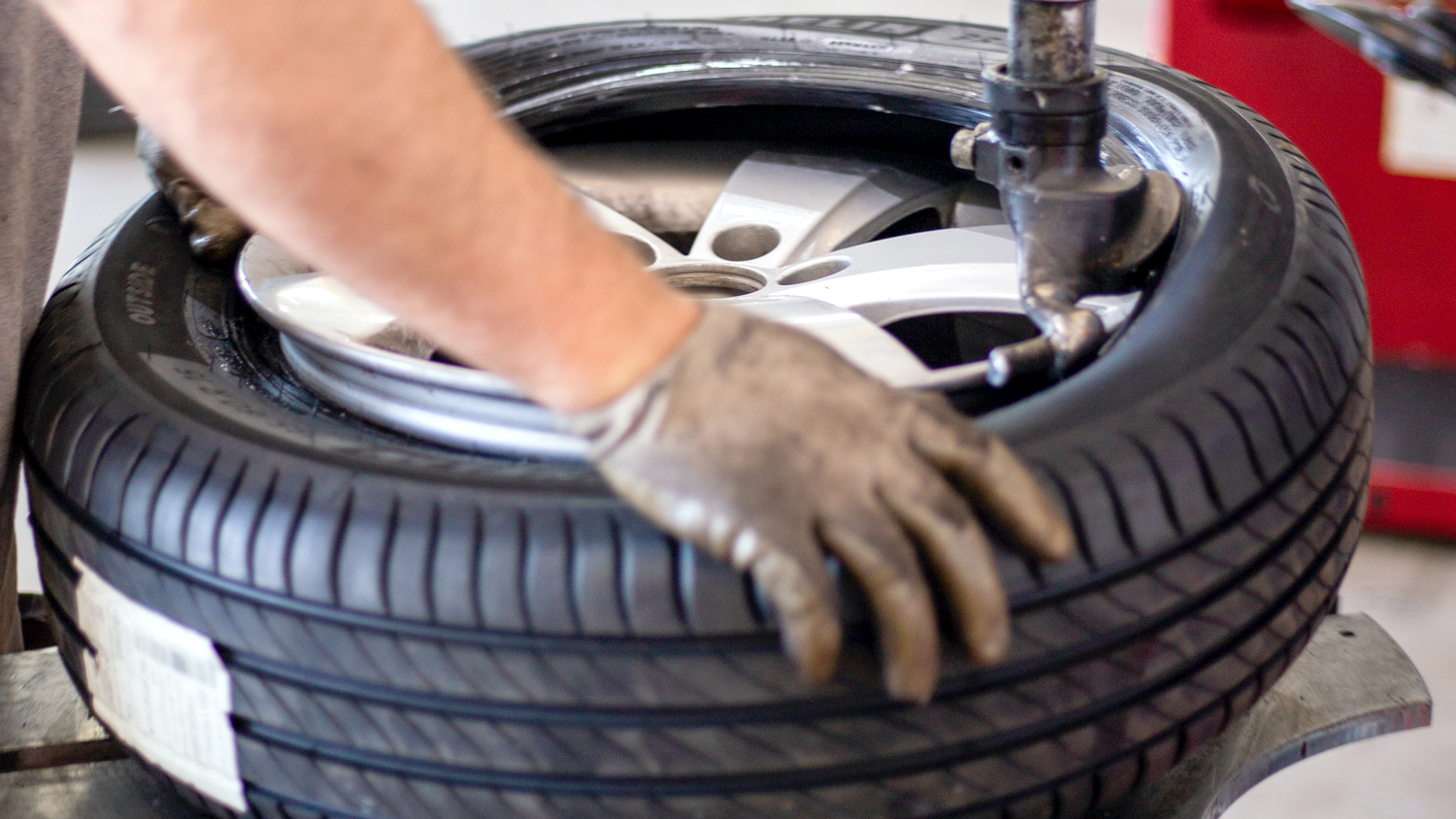 Stocking tires can be stressful: Shortly before winter or summer starts, ALL customers want their tires changed at the same time. One tire set after another must be changed, recorded and stocked.
For users of soft-wheeler (and soft-planning/APAS), this will much easier next season – thanks to two improvements in the Tire Warehouse module in our autoscan mobile solution!
1. Record tire data 80% faster
When stocking tires for customers, all master data must be recorded in soft-wheeler.
This takes a lot of time: During a client visit on-site, we timed it and this step of the tire changing process took 3 to 4 minutes! If we assume about 50 customers per day, your employees need 3 hours just for recording master data!
That's where autoscan comes in. We make this step significantly easier: In most cases, customers still have the same tires as last year, so autoscan automatically retrieves the data from last year's order and inserts it in the new one!
Now you just need to take a quick look to make sure that the data is correct. If the tires are new, the data can easily be overwritten.
2. Prepare tires faster
Tires must be retrieved from storage and prepared before changing them.
Until now, preparing tires was a multi-step process: First, all upcoming appointments were called up in the soft-planning workshop planning solution (also known as APAS in the BMW environment).
Then, all storage locations had to be looked up in soft-wheeler. An employee generated a list from the combined data so somebody could retrieve the needed tires from storage. Once done, they reported back so that the tire sets could be marked as "shipped" in soft-wheeler.
Our solution is considerably easier: autoscan merges the data from soft-planning/APAS and soft-wheeler automatically. Appointments and tire info are combined directly on the scanner to generate a picking list. This list is sorted by appointment date/time and tire storage location (e.g. storage A and B).
Using the picking list on the scanner, the employee retrieves the tires from storage, scans them and thereby ships them automatically in the system – 100% mobile and digital. Done!
You want to know more?
Are you using soft-wheeler and want to make tire season less stressful? We would love to show you our mobile solution for your tire warehouse. Just contact us via email or use our online tool to schedule an online meeting!
Are you offering a completely different tire solution than soft-wheeler? We are always looking for new partnerships. We would love to show you that autoscan is the perfect mobile add-on to your product!


Photo by Enis Yavuz on Unsplash